Naked Tatt Part 1 (46 min)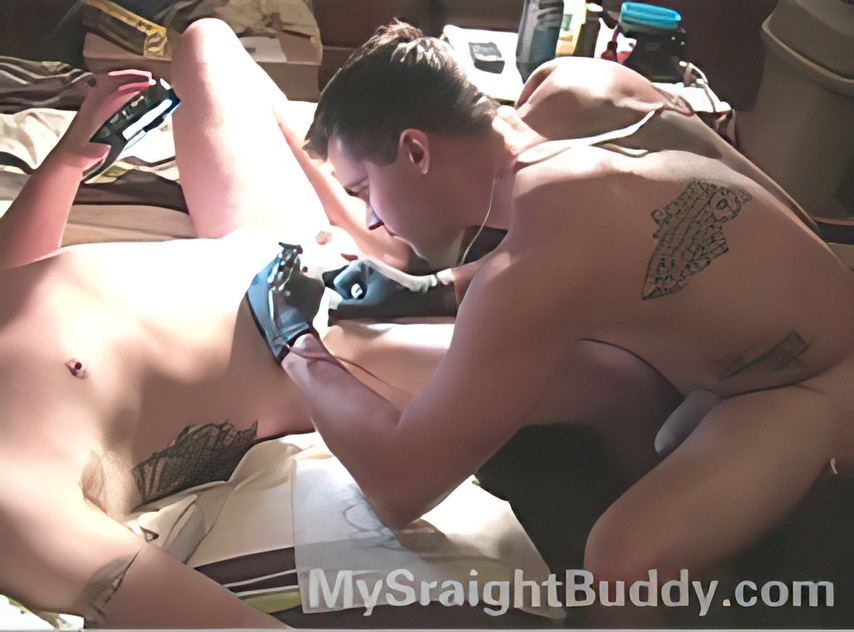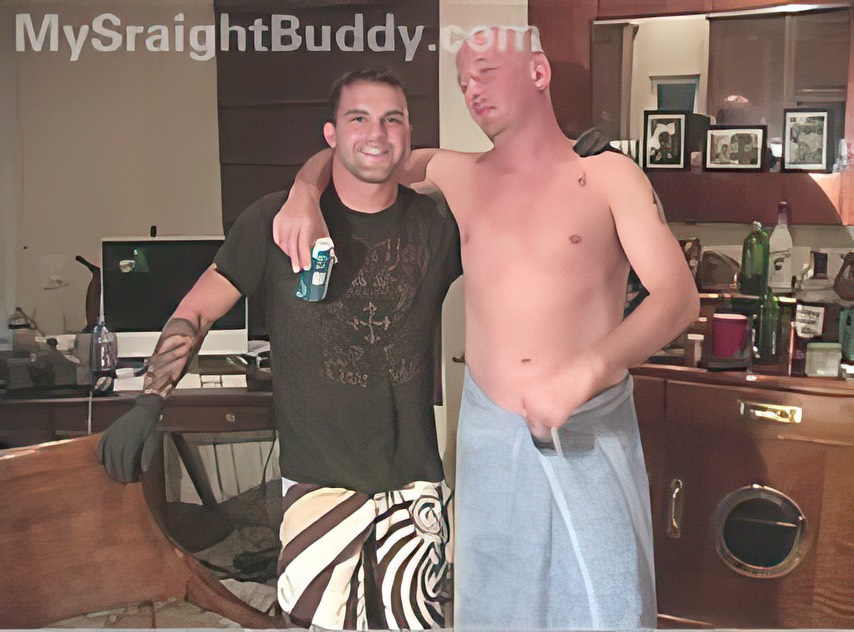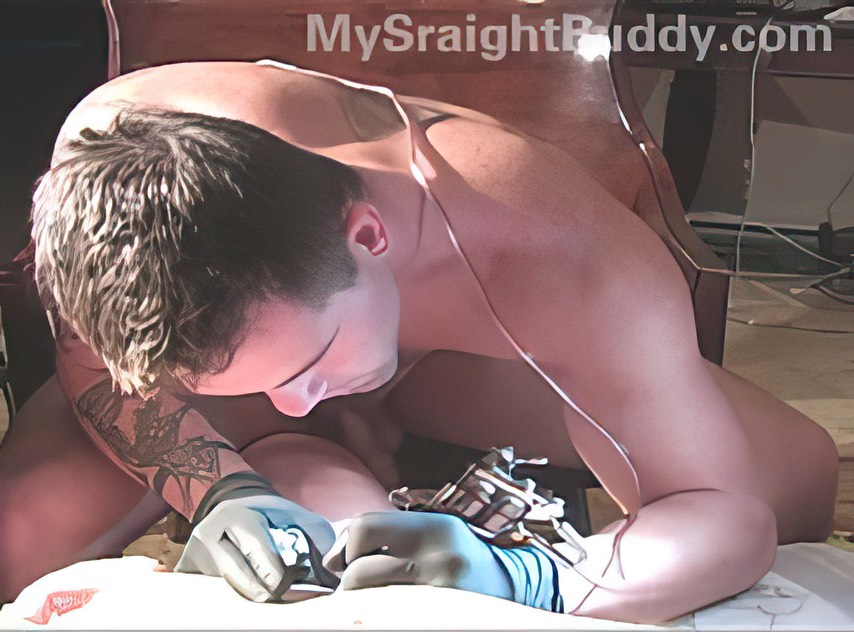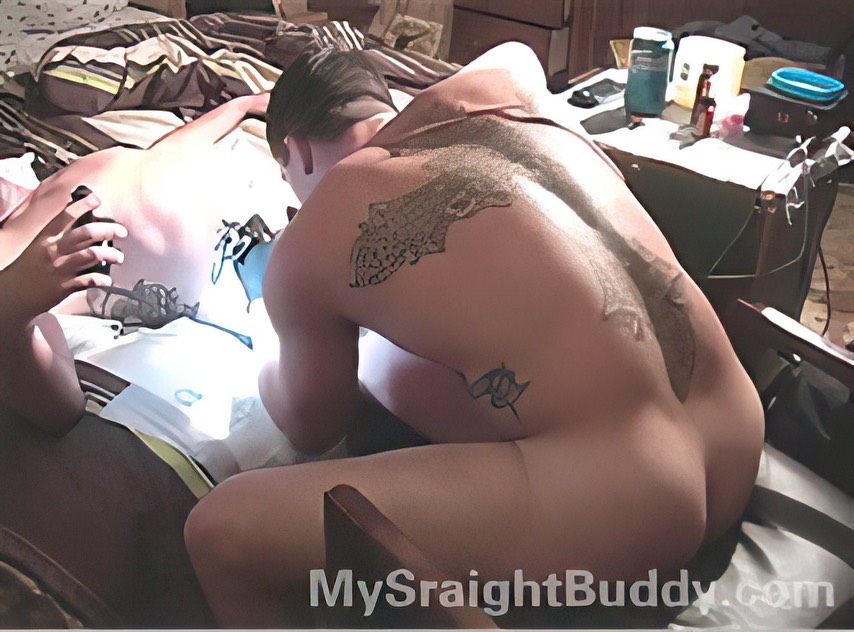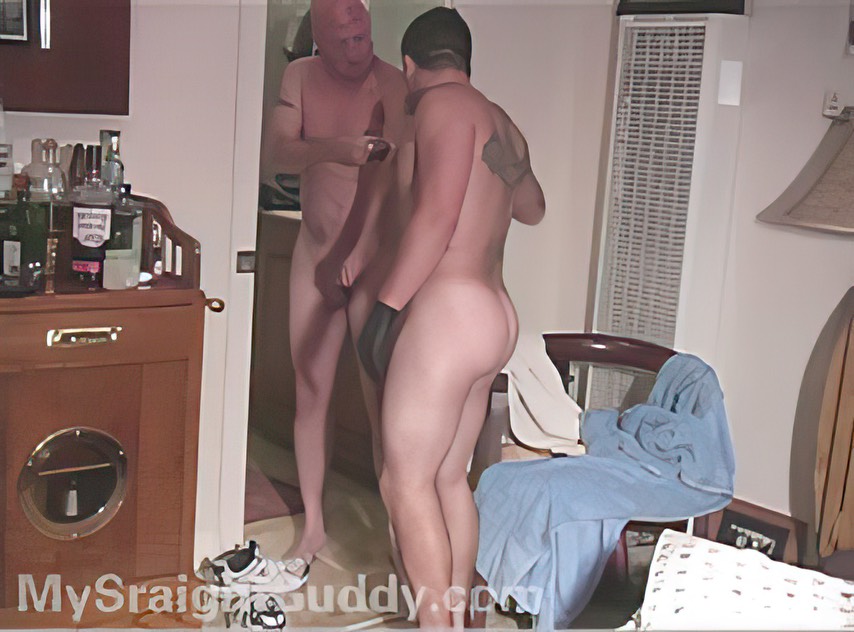 By now you've seen plenty of my buddy Matt. He shows up in a lot of my videos because of all the guys I know, he is my very best buddy of them all. And although he's very straight—in fact he's one of the pussy-gettinist guys I've ever known—he's totally comfortable being naked and hanging out with other naked guys. It's a nice combo. But now his time is up, my best buddy is getting out of the Corps and going home. This is the last video you'll see him in, at least for a while. And for this last video we wanted to do something special.
Something you many not know about Matt is, he is a tattoo artist. So is his girlfriend, actually, he picked it up from her. He practiced over in Iraq while he was deployed there last year, and he's been practicing ever since and has gotten pretty good. I wanted to get one from him before he left, something that would symbolize the intense friendship we have built up. Now about 2 months ago he did a tattoo for a buddy of mine, who we have since nicknamed 'Scorpius' because Matt gave him a giant scorpion tattoo that wrapped around his leg and went up his hip. This was actually the day after we tapped the video 'Bros chillin'. Scorpius got that tattoo sprawled out on my couch and because of where the tattoo was, he (Scorpius) had to be naked the whole time. Matt, who loves to be naked himself, offered to do the tattoo naked himself, and I was just about to get to tape it when Scorpius backed out and decided he didn't want to do that one on film (damn!!). But once I knew that Matt would do that I decided that I wanted my tattoo in the same location, that Matt should be naked when he did it, and that I would tape the whole thing for My Straight Buddy.
That was 2 months ago. Shit just kept coming up…one weekend he was off visiting his girlfriend. The next week I was off somewhere. And then back and forth back and forth like this for what seemed like forever. But eventually it happened, on Matt's last weekend here. He came down to Dink's to chill (we also went on a bi-plane ride around San Diego which was the shit) and brought his gun, and we went to work. Now when Scorpius got his tattoo, he was in a lot of pain, and I kinda made fun of him a little bit for it. While he was getting it he had to actually borrow my leather belt so that he could bite it, and I kinda made fun of him for being a marine and not being able to take some pain. I love getting tatted, and I made out like he was being a puss for not being able to take it.
Well, now it was my turn. However I cheated, I drank myself stupid before he started, and you can surely tell that I'm more than a little buzzed when this video starts LOL. Originally Dink was going to tape this video, but he got called away to more pressing matters. Luckily another one of my bros was down there and we just gave the camera to him. Surprise bro, you're gonna be taping two naked dudes! But he was cool with it, and I think it's kinda cool that this video not only features one of my buddies, but was also taped by one. He turns out to be a pretty good camera man, although if it had been Dink or me behind the camera one of us would have noticed that the light was too harsh. So the lighting could be better, but the content is hot.
Matt and I end up verrrry close to each other, and you can't get much more comfortable as friends and buddies than you see us being in this video. It hurt like a bitch, but not as bad as I thought it would and in general I was able to take it better than Scorpius, which I was proud of. Mind you Scorpius' tattoo was much larger than the one I got. In addition, he gave me a special smaller tattoo on my left arm that represented our friendship. I told him that I didn't want to know what it was…that he should come up with something that would have deep meaning to us, and part of the meaning would be that I would trust him to tattoo whatever he wanted on there, wherever he wanted, which is a level of trust I have with exactly no one else but him. This is part one of the video…the rest will come in two weeks, and you will find out what tattoo he gave me and why. Also, you will see him get so close in to tatt it that his cock ends up resting on my knee. Now that's a close friend!