Bros Chillin (47 min)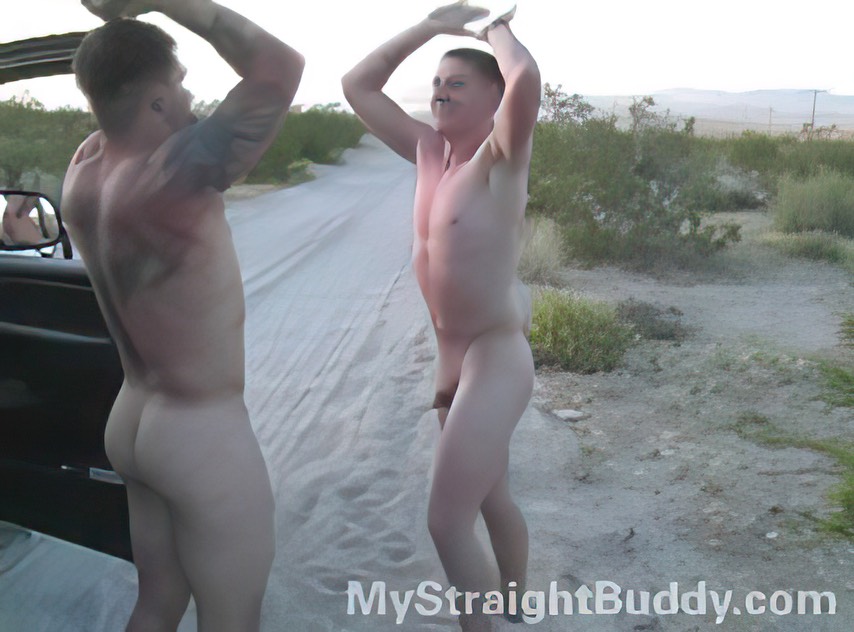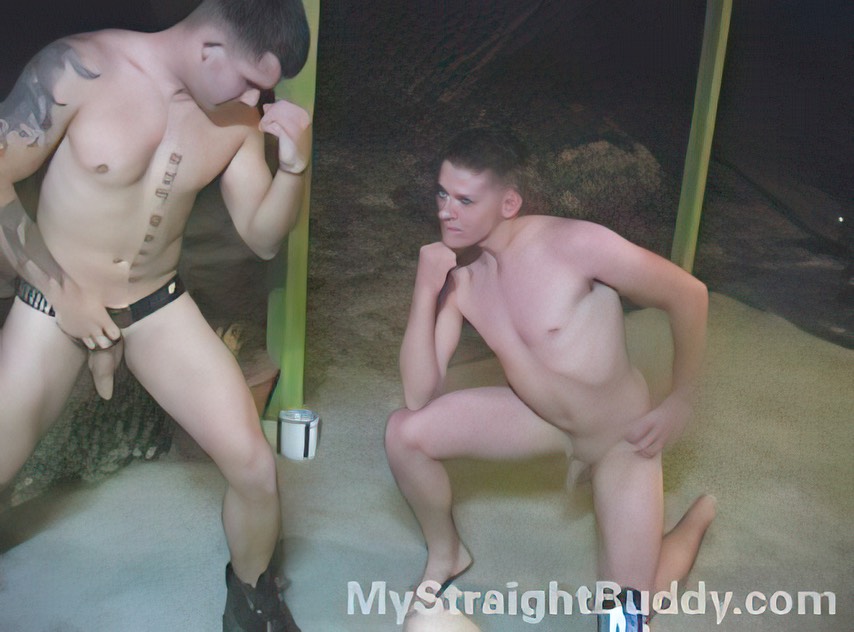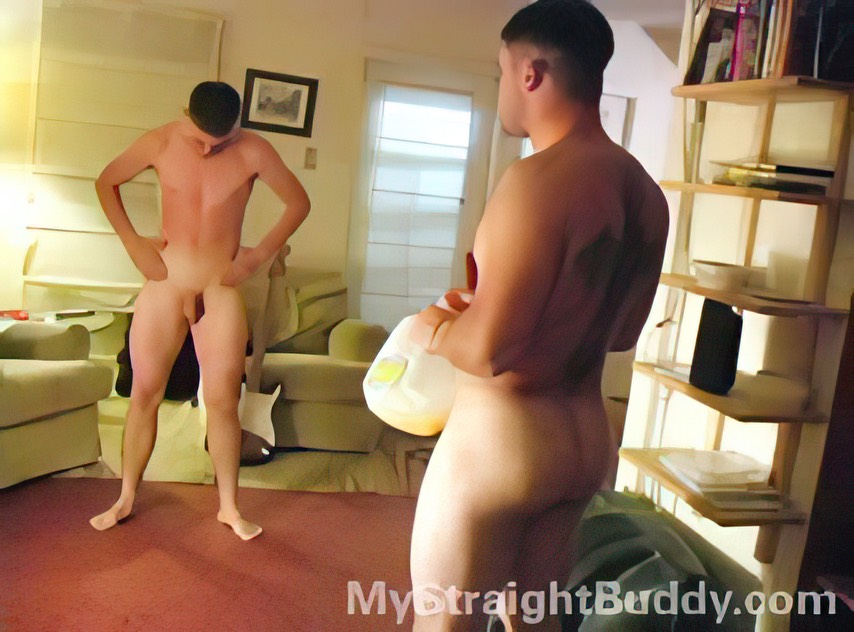 About a week ago, a some buddies came over with a dirtbike and a quad and we decided to go exploring out in the desert. It was all fun and games until my buddy M flipped the dirtbike and landed in a cactus, scratching up is back pretty bad and killing the bike. The video starts out with us getting ready to go back to the house. We're about to pack into my buddy's truck when M and E (who had just got back from Afghanistan the day before) decided to drop their shorts and go for a quick naked run. The next part of the video starts out with my buddy M, who had just got out of the shower in an attempt to wash the cactus needles out of his back, naked in my kitchen talking to his dad on the phone about what could possibly be wrong with the bike since it wouldn't start again.
My friend S, comes in to announce that there's 'another naked boy outside'. Turns out that E had dropped his shorts and was sitting out on my porch with his cock hanging out. Well that was all the reason I needed to drop my shorts, too. Let's all hear it for good, warm weather. This video is rather eclectic. There's not a lot of point to it, it's just a record of a crazy evening at my house, where clothing is definitely optional and guys like to be naked as much as possible. M is initially resistent, having put his shorts back on and saying he's 'not in naked mode' (which is kindof weird from him because he's always in naked mode), but whatever.
My girl S doesn't stop until he's out of his shorts, too. It takes a minute though, and before that happens you get to watch a very naked E helping M try to start the dirtbike (still talking to his dad on the phone). While we're waiting for that, E picks up my guitar and wanders around the house strumming. My buddy B, who does not like to get naked but is pretty much used to his buddies getting naked at my house, is in the background. We all end up on the porch, and S manages to (finally) get M out of his shorts. The both of them are just hanging around goofing off--nothing sexual, just bros who are extremely comfortable with their cocks out having a good time on a Saturday night, it's awesome. Then all of us head inside to bother B. We tried real hard to get him naked too but he was having none of that.
However in the meantime, M runs E through a PT routine, and man is he (E) a motivated motherfucker. Lastly, just before the end of the night, S convinced E to try on her short shorts, just to see if he fit in them. He did...but his big ol' dick most certainly did not. NOTE: I apologize for the generally poor lighting in this video. This shit just happened, and I was lucky enough to have a camera charged up and ready to go to record it. However, it was not the one with the NiteVision.