King and Joe Get Freaky (37 min)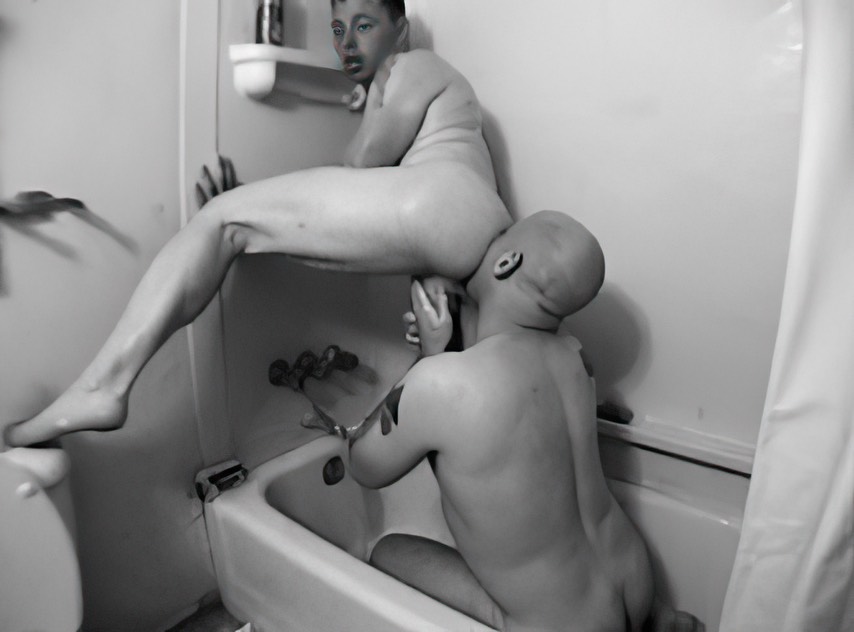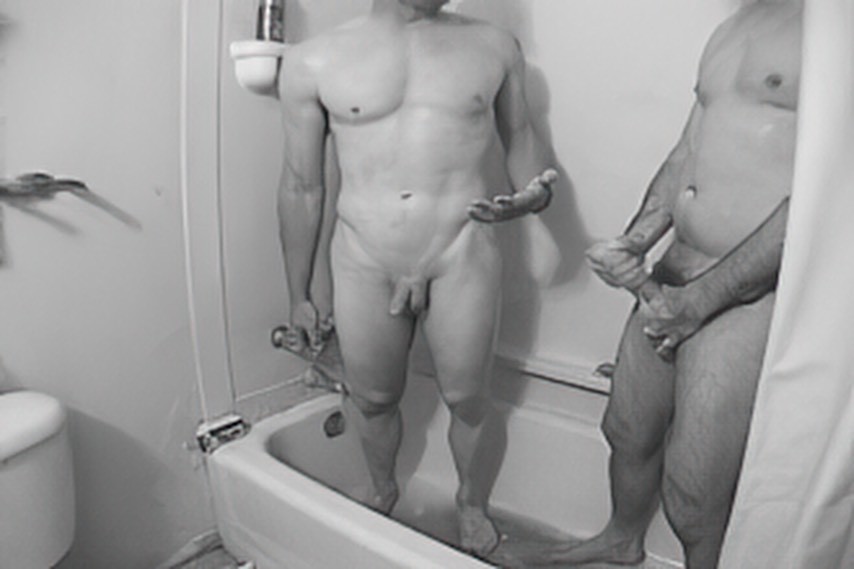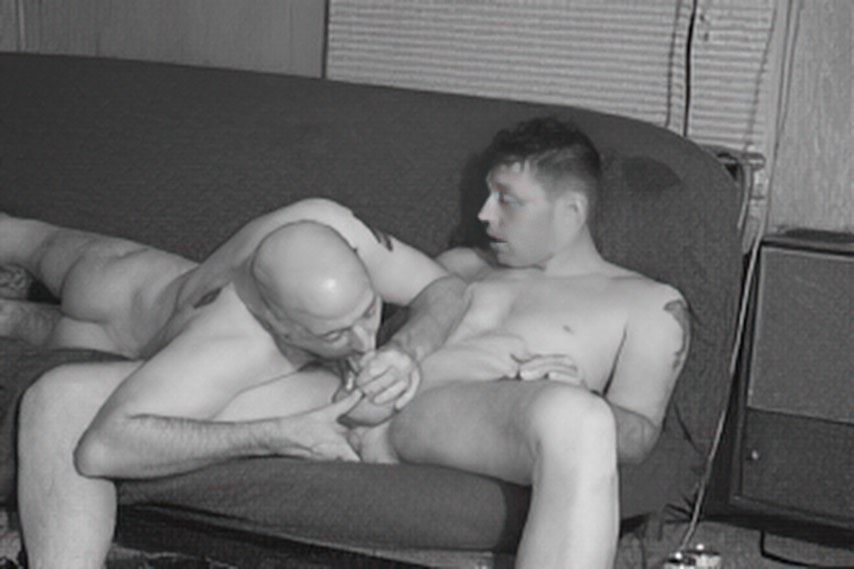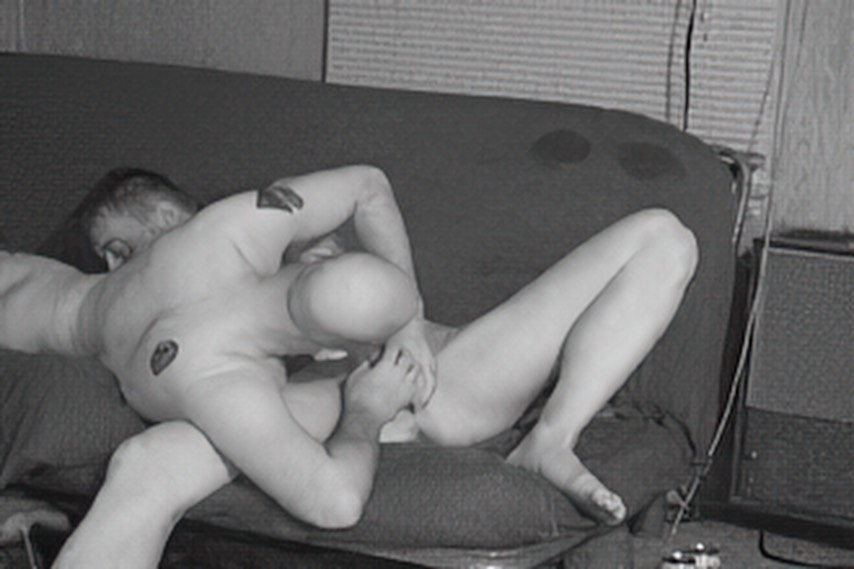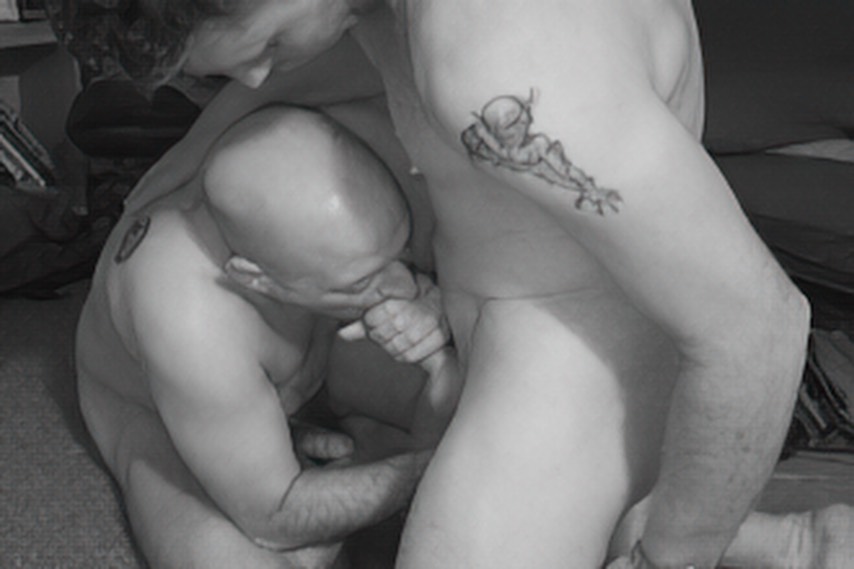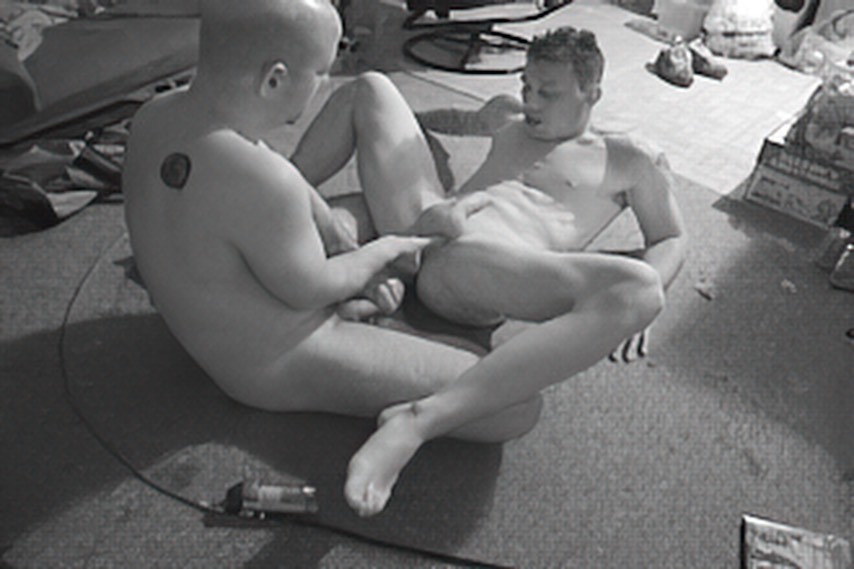 At the end of Part Two, we saw that I was just about to lick out my bro's ass, but before that goes down I want us to hit the showers first. Gotta make sure things are clean back there.
That's where this tape begins—in the shower. It's amazing to me to watch this part again, because I'm really just all over him; rubbing my hard cock on his ass, grabbing his huge cock and balls at every opportunity...we're both totally plastered and all inhibitions are now gone, we're just doing whatever feels good. It's nice to have a buddy that'll help you out.
And you'll be able to tell watching this tape that that's what it's all about: two buddies helping each other out. We're so cool with each other, it just doesn't matter anymore. And it feels great. Especially when he reaches down and finger fucks my asshole. He says afterwards that he fingerfucked me the same way he would do to a girl, all I can say is they must like it.
Then when his ass is good and washed out, and wishing to repay him for his awesome finger-fuck (he says he did it the same way he does it with his girlfriends, and says "now you know why the girls like it so much." Indeed I do, too. I also like having that giant cock in my mouth apparently, because there's a lot of that on this tape), I proceed to give his butthole a thorough tongue lashing. I'm doing a pretty good job apparently, because he reaches down to jerk me off completely unasked. It's awesome. We get totally into it—it's a shame I don't actually remember it, we were so plastered.
I was even surprised to see at one point King first reaching over to play with my balls, and then he actually get's back to 69ing with me! I literally did not remember this part, I'm not sure if he does, either. It's sooo hawt though, as it's so honest...you can see him looking over...thinking "Should I"...I'm doing a pretty good job sucking him off so maybe he just wanted to help out his buddy again. It's seriously intense though.
When it came time for him to fuck me, we discovered that his dick was too big for my poor little ass. To my intense amazement however, he asked me to fuck him (I'd heard this about straight marines, that they always roll right over, I was amazed to discover that it was actually true). I was more than happy to oblige.
Unfortunately this video also ends without a cumshot. At the end of the video you see us go out for a smoke, but during that break we actually decided that we were both too tired to continue so we'd have to finish up another day. That actually led to us doing a whole 'nother night, Straight Buddiees Experimenting, just so we could make sure we popped a cumshot for you guys!