King and Joe Jerk Off and 69 (58 min)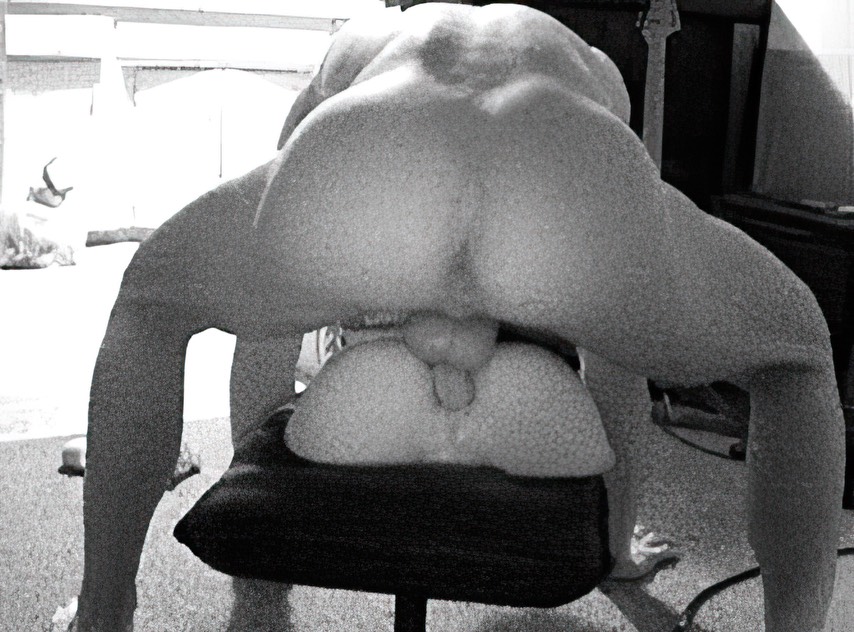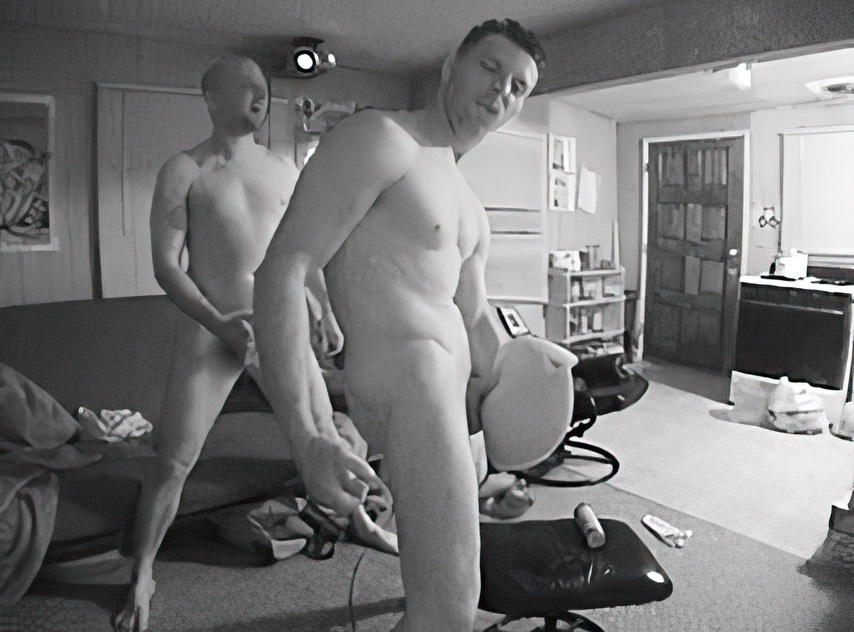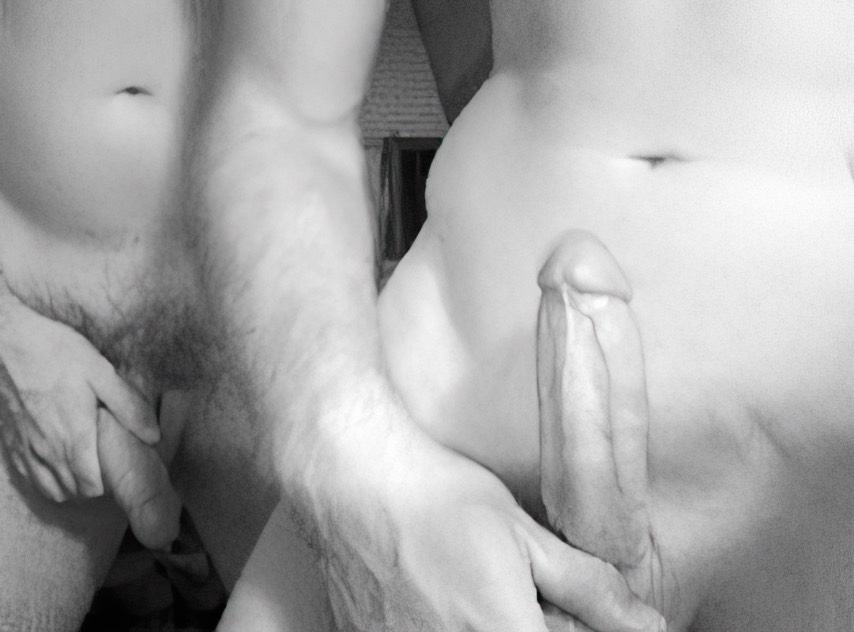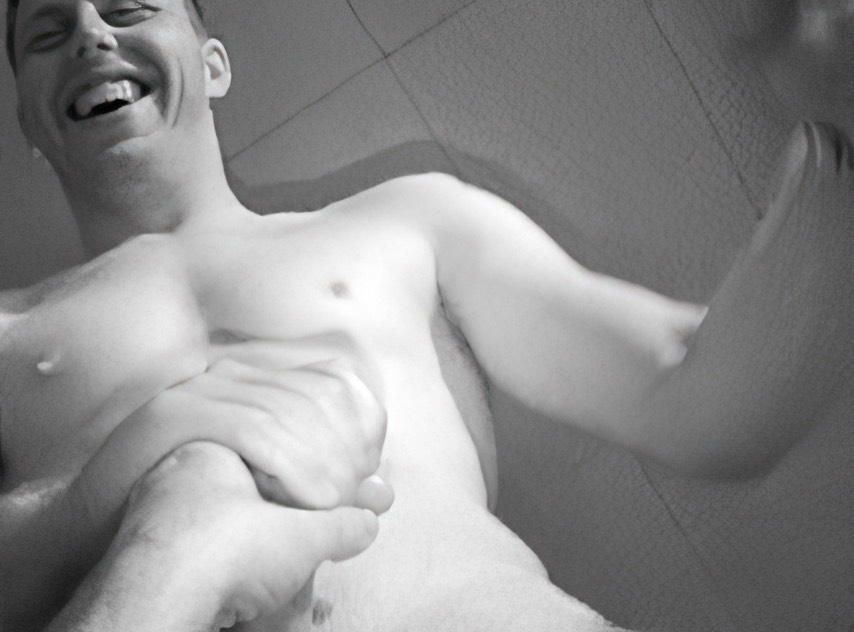 This is where thing start to get really interesting.
The first part was King playing with himself, and then us hanging out naked together. In part two, we get down to business. When we started out that just meant jerking off together but we ended up doing just about everything by the time the night was through.
He knew that I had sucked his dick before 'cause I showed him the tape of me doing it on Night One (Shave, Shower and a Blowjob). He admitted that he had woken up in the middle of it and not stopped me, but he was still a long way from being OK with me doing it now. That long way is a road paved with beer cans pockmarked by Jager Bombs.
But back to the present. The first half of this movie (a full 30 minutes) is us jerking off together in my living room. We're standing watching porn on the TV (I have a projection screen so it projects on my wall). He really likes to play to the camera so there are someclose-up shots of his incredible dick (seriously, it's impressive). Also sometimes I take the little camera off it's stand and do some close-up shots. I'm shooting from behind and the sight of his huge balls slapping on that thing is amazing. He's hung like a bull.
I also got some great shots when I layed down on the floor and had him stand over me. He has a really tight body I have to admit. An amusing moment comes when he spits on his dick to lube it up and it goes through his fingers and lands in my face.
There's just too much to write about...but this is so much more than a regular jerk-off tape. We're not two guys pretending to be friends, we are best friends, and you can tell when you watch this movie. We shoot the shit with each other, we joke with each other, and so on. All the other sites hire models to create this fantasy, for which you have to fill in the blanks...not with this video. This is two real guys jerking off at home. Two real guys who are both total exhibitionists and love showing off for the camera. There's no nervousness, no rush. Just two buddies having a great time.
Such a great time, as a matter of fact, that the subject of giving blowjobs comes up. King's ready to get one...he's horny as fuck, he's had enough beers, and loosened up enough from jerking off in front of me to be cool with the idea. Just as long as "Nothing goes up my ass" he's OK with it.
We start off by having him pour beer down his cock and I drink the beer right off his dick. I love beer and King loves doing fun stuff so this went very naturally and soon I was sucking him like a pro, and he was loving it. Even I'm surprised when I watch this video, it's so intense. I'm not saying it's the best blowjob you'll ever see. I'm saying you can see bond between two buddies, you can feel how badly I wanted to service his cock, and you can see the change as he starts to really get into it.
In fact pretty soon he's so into it he asks what I think about us taking turns fucking each other. But he wants to suck my cock first. Dayum! Okay.
In retrospect I really wish I had had him get on his knees and work my dick over with his tongue. It would have been great to have been able to watch him swallow my dick whole, but at the time I guess I had other plans. Not that they were bad plans, I pulled him right down on the floor for an awesome sixty-nine.
Unfortunately one of the good things about this video is also one of the bad things about this video. We were so into having fun that I forgot to mind the cameras. Only the one was actually taping, and it was the wide angle, and we're sort of off to one side. I still think it's incredibly hot though. You've seen plenty of dicks close up, and in fact soon you'll get to see King's in hi-quality full color. What you don't usually get to see is the raw intensity of two best buddies completely losing themselves in giving each other pleasure.
This video ends with me lining him up so I can lick out his ass, and discovering that it stinks back there. We head to the shower to wash it out and the intense session that follows is what start Part Three.