NCO Reunion Shenanigans (63 min)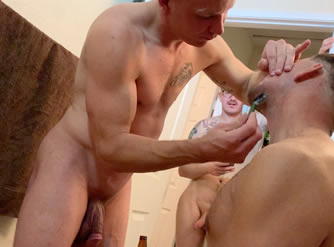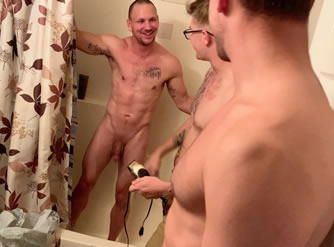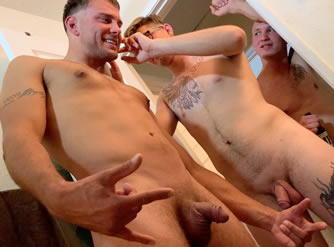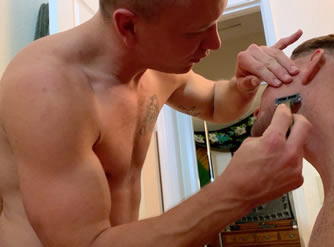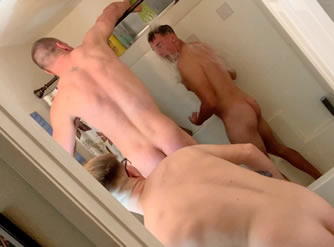 Caleb, Neo and Randy were all bros back-in-the-day, last year before Randy and Neo got out of the Corps and joined the 1st CIV DIV, as they jokingly call it. When this video was made, Caleb was still in about to get out, Randy and Neo were in town to hang out with their bro (and me) before he got out. And these guys are crazy—always getting up to something.
This time we're over at Nikki's house, and I'm basically trying to wrangle these cats into getting ready so we can go out and drink. I was about to subtly suggest that we could get out on the town faster if they all got ready together, but they came up with that idea first. Neo also realized he was looking like a shaggy fuck and he'd better trim up if he had any hopes of scoring pussy that night. You're lucky I'm around to catch shit like this on video.
So they all packed in to Nikki's tiny bathroom. Randy got into the shower first, and Caleb got out my clippers and started buzzing. I don't know why Marines always think they know how to cut hair, I mean I guess it does look easy. But of course hilarity ensues. Sexy, cock-swinging hilarity.
It gets real close and bromantic in there, my favorite part is when Randy insists on shaving Neo, that's a good bro right there. I love the fact that I have friends like these guys.