Escape to Area 51 (49 min)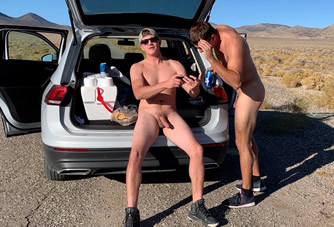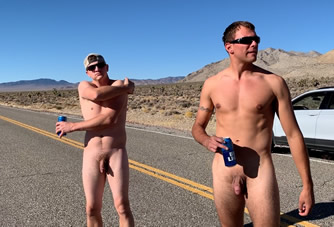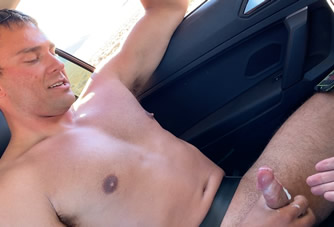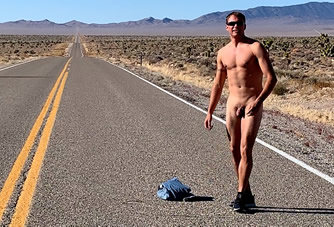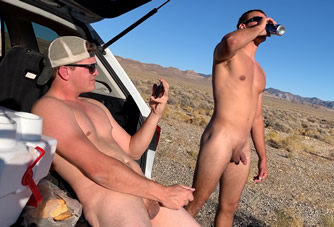 It was the day after our crazy Las Vegas hotel room shenanigans you saw a coupole videos ago (I knew you'd want to see Allen's BJ too), and me and the boys (Zed and Neo) decided to head out to Rachel NV, the little town outside the infamous Area 51. These boys love to be naked and the thing about it is there's no one out there (which is why they put Area 51 there, it's empty) so I was sure I could get them running around naked on the highway. Turns out they were horny, too!
Rachel is small in the middle of the state, a town of no more than a couple dozen people. The only business is a bar, there is no gas station, fruit stand, or anything else. And there's nothing on the highway on the way to and from there, either. So when we needed to stop and takle a leak, we just stopped and whipped out our dicks and pissed in the middle of the road. And realizing no one was around, these former Marines and best friends just stripped out of their clothes and started running around with their dicks out. having the times of their lives. It's so much fun to be naked.
Now this highway turned out to not be quite as deserted as we thought. Occasionally a car would come by and the boys would have to hide in a bush, which was hilarious. At one point, on their way back to the car, a trucker comes up too fast and catches them on the road which is funny AF.
Being caught like this just made Neo horny and, jealous of the fact that Zed got to rub one out while riding in the car (it's fun you should try it) he decided to get in on the action. Then we parked, and Zed did the same. Afterwards we parked a ways off the highway cuz Zed was equally horned up and wanted to release some sperm as well.
Zed and Neo have been best friends since high school, and served in the Marines together (at the same base even, which is how I met them), so these two straight former Marines are totally chill with one another, even when their dicks are out. It's great to watch!
Afterwards we went to the Little Ale'E'Inn, which is the bar in Rachel for people fascinated by Area 51. We drank some beers, played some pool, and then right before sunset we went out to the gate. We took a bunch of photos, even though the sign said not to, and everything was fine until Neo and Zed dropped their shorts and mooned me. We heard a door slam and a car start and we got the hell out of there fast!
Here's a pic of them mooning in front of the infamous gate of Area 51: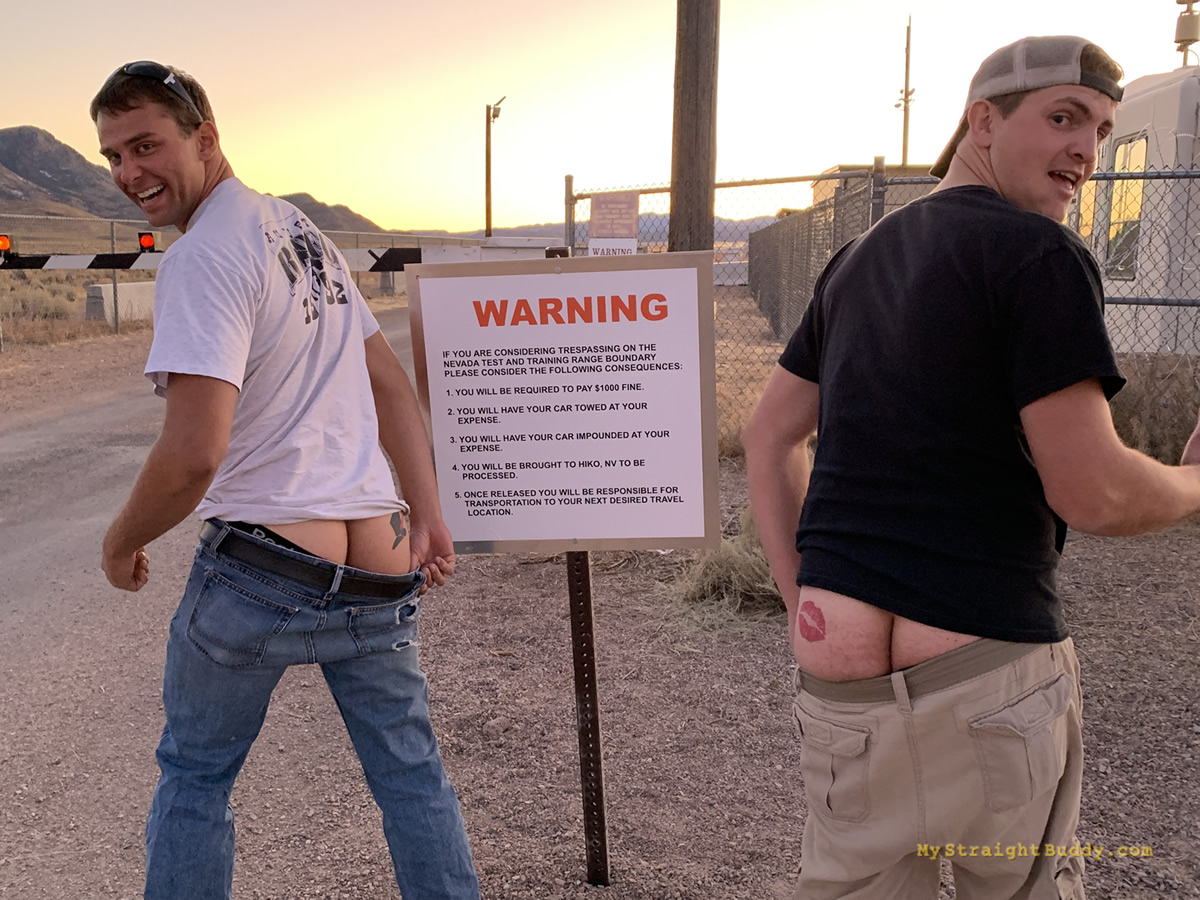 Related iPhone clip