Roadtrip: On a boat MF (29 min)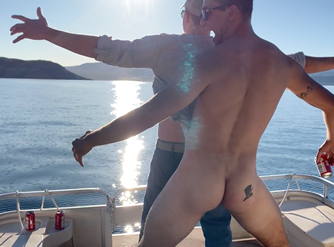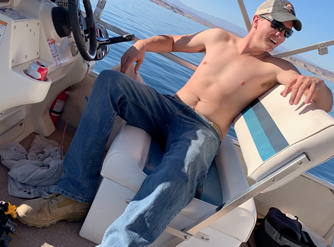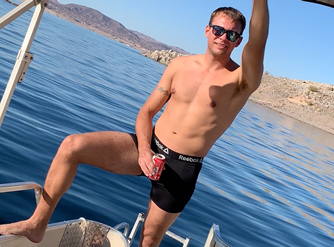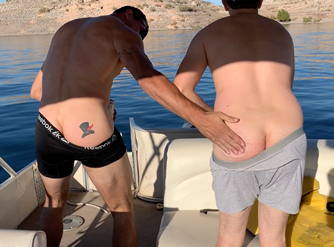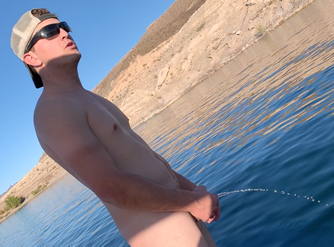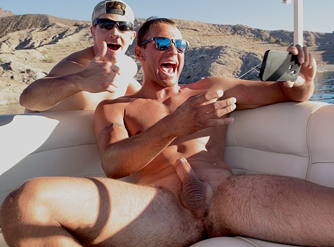 So, Neo came back to visit, and we decided to roadtrip up to Vegas to meet up with our old buddy Zed. If you're on my Snapchat you've seen plenty of Zed and Neo and I hanging out playing pool, having fun, etc, and in my iPhone section there's a video shot on NYE of Zed fucking a chick before we went to a party, but this is the first time you've really got to see how big Zed's cock is. Apparently it was Neo's first time noticing as well, even though they've fucked a chick together in the past.
After a night on the town, and slightly hungover, we woke up a little late and made our way to the lake, so Zed could do some fishing and we could drink beer while we watched him. Zed is, to his bones, a fisherman. That's his thing. Neo and I are beer drinkers, that's our thing. The two things go great together.
About as well as dicks and sun, we discovered. We rented a boat so we could go out to some less-trafficked spots, and once we were out there we discovered that on such a huge lake, even though there were other boats out there we had our own area to ourselves. Well, you can't keep Neo's clothes on in a situation like that.