Sgt. Bo & Joe Return to Duty (41 min)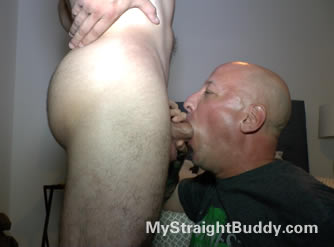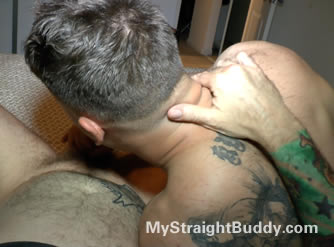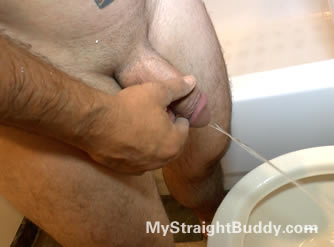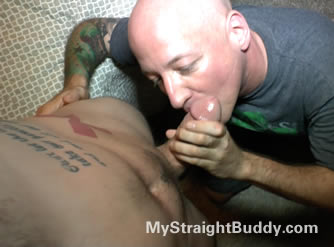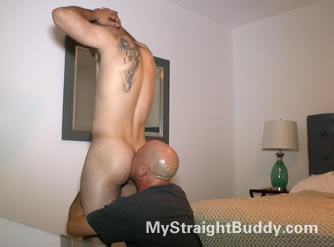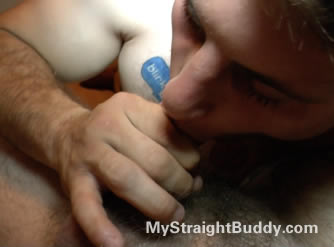 Last September, Major Wood and I went on a recruiting expedition to the East Coast, where he found an amazing piece of Marine magnificence, Sgt. Bo. We didn't have much time there, but the Major managed to tape him twice that last weekend, you can watch those movies over on StraightOffBase.com. In the second of those two videos, I was in the room taking pics of the proceedings for my Snapchat (add me, my name is msb_joe), when the Major talked this muscular Marine Sergeant into letting me give him a helping hand. At first he was unsure, but I think the Major, who didn't get his rank for nothin', knew how curious he was. I legit had no clue.
After the helping hand video, Sgt. Bo was not really in any hurry to get back to his barracks, so we all went out to lunch and downed some of that amazing E. Coast BBQ. After that, the Major was eager to take a nap, Sgt. Bo was eager to hang out with me some more. As a fellow veteran who had just given him an amazing hand-job, we quickly became best friends. So, he and I went back to home base and started into a case of Heineken.
Now as we were chatting, I began to realize that Sgt. Bo was hinting very strongly that a) he had very much enjoyed being on video (it probably didn't hurt that we spent all day telling him how huge his cock was; it's the biggest I've ever in MyStraightBuddy history), and B) that he was still horny. Since he planned to go out afterwards anyway, I used my tried and true trick of suggesting that he should take a shower. It's a great way to get them naked.
It's a 41 minute video, so I'm not going to try to write out everything that happened after that. I sucked his huge cock, I asked him if anyone had ever ate out his ass and he said no, and even though I was sucking hid dick he was still a little shy to try that. Not too shy for me to talk him into it though. Those ass checks are so juicy they will cut off your oxygen, let me tell you.
I had turned him around so I could suck his massive cock again--the head is so big it pops my lips when it goes in and out--when he dropped a bombshell: He wanted to suck my dick, while looking at pics of chicks on his phone. I don't care what you're doing if you're sucking my dick.
What follows is pure horny straight Marine exploration, and it was awesome. It took a while thanks to all the Heiney, but I eventually pumped another huge load out of him (he had cum several times already that weekend that I know of but his balls are so juge I guess they hold a lot). Then I licked it up off him, because I love Marine cum.
Afterwards I dropped him off at the front gate, to hump back to his barracks (it's a bitch to get on base anymore, thanks Osama). Later on he texted me a photo of himself out at the club with the girl he'd found to take home. She was a hot little thing, and I almost felt sorry for her knowing she would soon find out how big he was. Still had some cum left in those balls, and can't say I'm surprised.