James & Joe Foolin Around (67 min)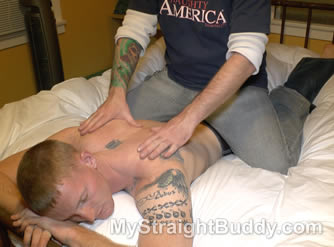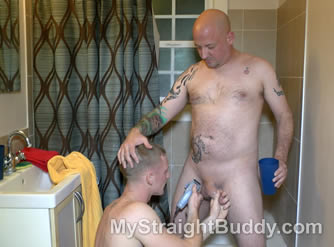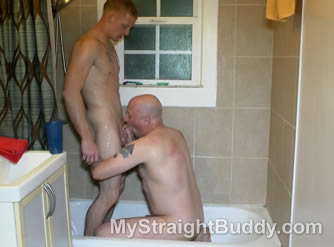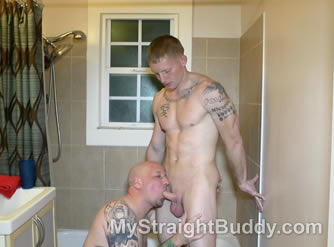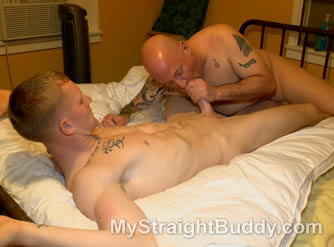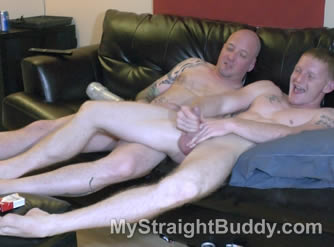 This is amazing: going back though my old hard drives I came across this previously unreleased video. It was all zipped up and stashed in an unassuming folder so I had just completely forgotten about it. It was originally recorded when James was still a Sgt in the Marine Corps, and so I was keeping it under wraps until after he got out. Then the 29 Palms Porn Scandal dropped and I had to stop updating entirely.
Why did this video get zipped up and forgotten about in the first place? Well to be honest it's rather sloppy. Stuff like this used to happen at my place all the time, a Marine would end up coming home with me from the bar, I'd offer to give a massage (like a good buddy does, right?), and pretty soon we're fooling around because all Marines are horny and there's no chicks out here. A couple buddies, like King, have let me tape the fun and what these vids lack in camera angles and whatnot they make up in hard reality...if you want to see what it looks like when a Marine hard up to get his cock wet comes over and wants to fool around, this is it.
This video is long, not because a lot happens, but because it unfolds in real time. It starts out with me giving James, a Marine you've seen before who is straight but likes to experiment, a massage. We had been out at the bar, as usual, and this wasn't the first time he got all horny by the end of the night., but it was the first time he'd let me tape it. Anyway I started with a full body massage, first shirtless and then I got him out of his pants (and me out of mine) as well so I could work on that magnificent ass.
Next I got him into the shower, but not before I persuaded this built ginger stud of a marine to shave my junk with the clippers.
I'll be honest, since I had never watched this video after we made it, I had forgot how horny we both were. Or how whiskey-ed both our dicks were. WE were on fire but couldn't do much about it. It's fun to watch us try, though. He was really into it.
After the shower we went back to my bed, where I ate his ass out and sucked his cock some more. After that we went out to the living room to add some porn into the mix, which was the right idea. We jerked off next to each other, and when he finally spurts a huge load I'm there to lick it all up. Yum!