Hot Tub Time Macheen (15 min)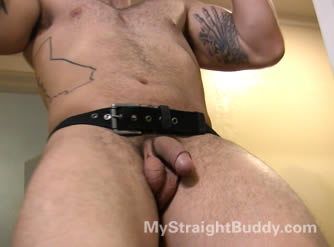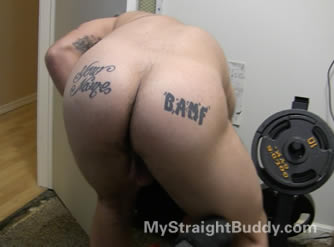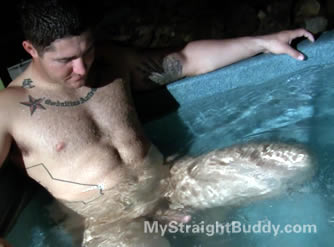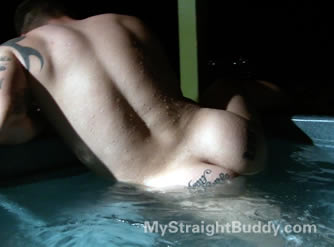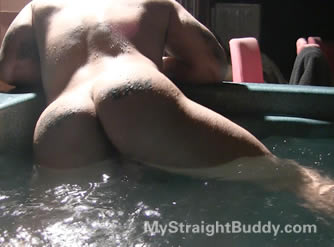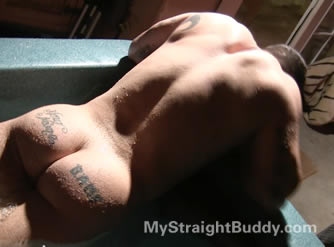 All my vids are home videos, but this one is even more home video than most. After the bars one night Nick was at my place and I don't even remember how anymore, we ended up naked. It's just a thing that happens at my house. Like always said, this is why I try to keep my video cameras charged.
The video starts with a very drunk Nick stumbling around in my house bare-assed looking for the lightswitch. He needs the lights on because he wasn't to do some pullups on my pullup bar. He's really adorable, and really hot, as he stumbles around calling me "Bubba" for some reason.
Then he heads off to the kitchen, which ignore the sink please. Then he slides into the hot tub and generally enjoys the actions of the bubble jets on his bubble-butt, which is amazing to behold. Unfortunately the video just ends, as my camera almost got doused and I got worried about it. But, enjoy Nick's ass while it's there, because it is amazing.
This video is called "Hot Tub Time Macheen" because it was recorded almost 3 years ago, right before I had to stop taping because of the 29 Palms Marine Porn Scandal, when Nick got popped by his command for running around naked at my house. And now, here it is, a blast from the past I hope you enjoy!