Nick & Brennan Naked Bromance (35 min)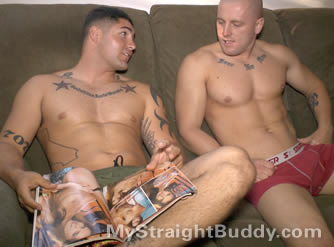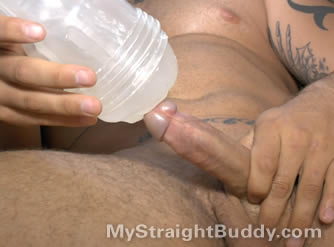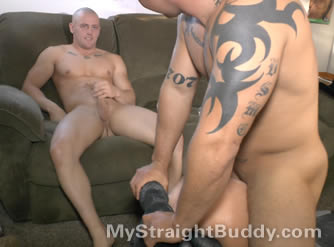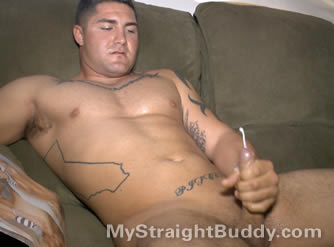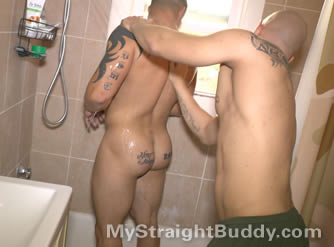 Nick, having just watched his buddy Brennan get so horned up over a porn magazine that he had to rub one out (we got to watch too in last week's video Jerk Off Buddies), realizes that he's horny too and doesn't want to be left out of the fun. Coming to a conclusion that everyone else came to long ago, Nick decides that he should drop his drawers and play with his dick, too, cuz it looked like a lot of fun when his buddy did it and Nick is def not shy about showing his dick, as you well know.
Soon Nick is stretched out comfortably across the couch, never mind that his buddy is still sitting there in his hot red boxers. Brennan hands over the Fleshjack and Nick goes to town pleasuring himself right in front of his buddy. These two marines have been to Afghanistan together so they don't give a fuck.
Nick, seeing how much fun Brennan had with the fake ass, decides to give that a try, and Brennan, despite having already jerked off three times that day, including just 30 minutes before in front of his best friend Nick, says he'll race him. And sure enough, he wins. The man is a machine.
Nick still has a minute to go. Brennan for his part doesn't bother to put on clothes, except for a cowboy hat. Totally comfortable being naked with his buddy, his huge uncut cock swinging as he watches Nick come to a huge spurting climax, and then even washes his buddy's back in the shower like a true friend.