True Bromance (45 min)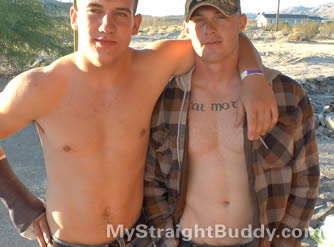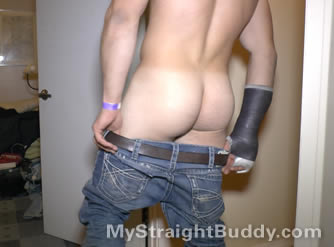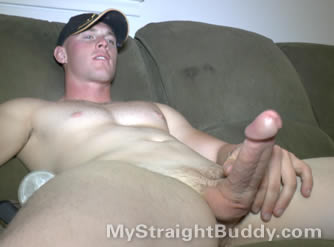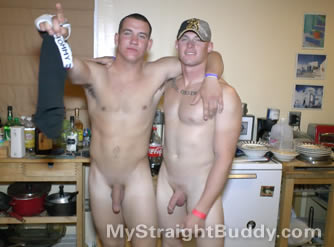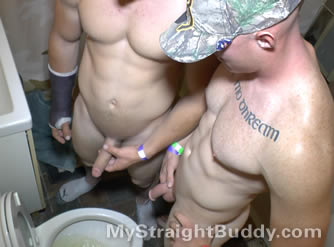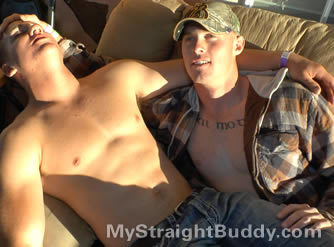 Mac, John and TK (AKA Tennessee) are marines and best friends, and are a wild bunch. Sandy redhead Mac has known Joe for a minute now, and knows how much fun coming back to Joe's "naked house" after the bars are all closed down for the night can be. Mac has been stationed with John and TK for almost three years and you can see when they're together you can see why this video had to be called "True Bromance".
This video is a record of one crazy night that happened when John and TK joined their best bro Mac at my "Naked House" one night after the bars closed. Pretty soon the clothes were falling off and with no girls in sight, the guys were getting pretty horny. Mac and John were the horniest so they were the first to succumb, but TKósensing that he was being left out of the funódropped his drawers too and joined them.
This is real video of real marines on a real night, so there's no cumshots in this video, because they all had whiskey dick (actually whiskey, vodka, tequila, various mixed drinks, and several different kinds of beer dick). On the plus side however, those whiskey dicks are all huge. John in particular has a giant dick, and an amazing body to go along with his sexy New Jersey Italian attitude. Watching these hot straight marine buddies show off their huge cocks to each other will make you want to move to the nearest marine base.
The best part of this video is actually after they all have their clothes back on and are greeting the rising sun after a hard night's partying. Mac and John are about as tight of best friends as you can get, and these two hot, built straight guys cuddling with each other is about the most bromantic (and hottest) things you'll ever see. TK makes fun of them for it but they don't care; these two men have been to war together and that's all that matters.