Marine Buddies Naked Wrestling (42 min)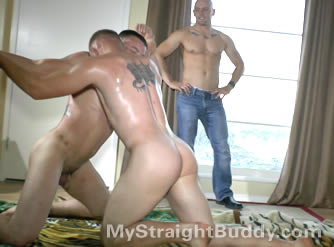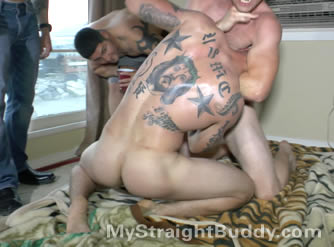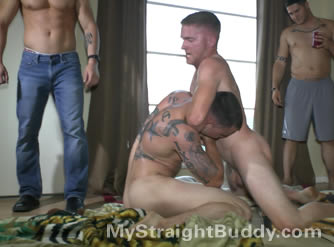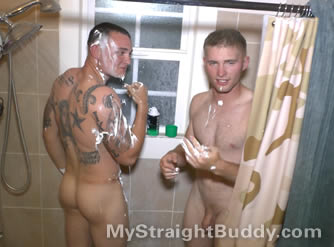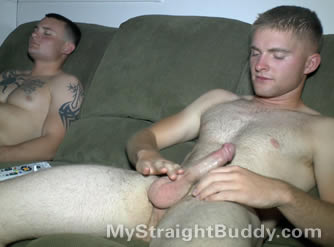 I hadn't seen my buddies Robbie and Steve (who are best friends and roommates in the barracks) since they got back out of the field, so I had them over to the house last weekend, along with my buddies Nick and Brennan (who are also best friends and roommates but off base at Nick's house).
The afternoon started off regular enough, we were all hanging out drinking beers and bullshitting like we do. Robbie and Steve decided to play a little catch and it turns out that Steve needs to play a little more. Some friendly words were exchanged as Robbie started talking shit--he's from Brooklyn, so shit-talking is his natural state of being. They started wrestling on the ground--it was friendly, but heated, you know how guys get. Especially marines.
Well we took it inside, and we cleared out the living room and set down some rugs so these two could grapple it out. Ands since they were only wearing their marine skivvy shorts anyway those got ripped off quick, and pretty soon my boys were wrestling naked.
Nick and Brennan didn't get naked, but they each took a buddy and coached him, and it's really hot listening to these badass marine sergeants coaching their junior marines in their naked wrestling.
You'll have to watch to see who won, but everyone's a winner when Steve and Robbie get in the shower to clean off their sweaty bodies.
Later that night we ended up putting some porn in, cuz Robbie and Steve were horny. Robbie wanted to try out the fake pussy & ass, and Steve wanted to try out the Fleshjack ICE, and I was certainly down to let them. My favorite part is actually when Nick and Brennan come in and watch their buddies jerking off.
I missed Steve's cumshot, because the boys came at the same time (which is pretty hot) but the camera was on Robbie, because he was having the most epic cum seizure I've ever seen. Afterwards you get to see both of them clean up and piss.