Cole Before Duty (44 min)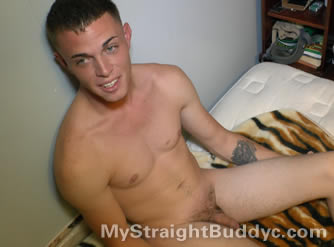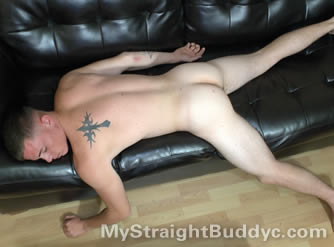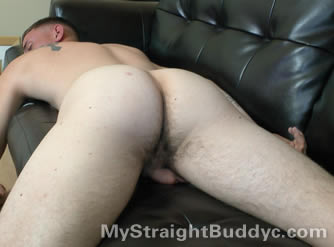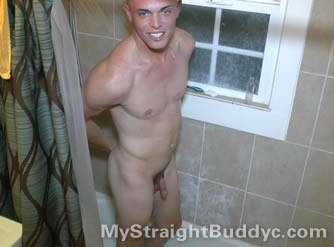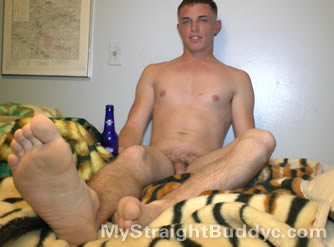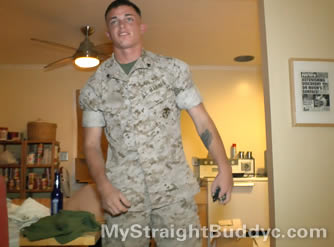 Meet new (to you) buddy Cole. I've known Cole for a good long while. Several, some would say too many, nights a week we're out at the local watering hole together and having a good time. This time, he ended up back at my house.
Last Sunday evening I got a call from a friend, it was his last day in the Corps and he and the crew were heading out to a local spot where we could chill and talk about old times before we sent him off on the road to civilian life. A great guy, who will definitely be missed. You won't get to see him on here (and although he's a great guy and a good friend, you're not really missing that much lol) but I do hope you get to see the rest of the crew, besides Cole, someday.
Anyway, after a late night of good times (and hanging out with some Germans who were visiting the US and had no idea of what they were getting into), this girl Lisa wanted to come back to the pad and play naked b--r pong, so we all did. Unfortunately she didn't want to be on camera, I wish I could have shown you that game because it was hot.
Next morning at Oh Dark Thirty I got myself up to get Cole up, knowing that he had duty that morning because he'd been complaining about it all night. And I guessed, correctly, that he'd forget to set his alarm. When I went out to the living room, he had passed out nekkid on the couch with al the lights on while watching ESPN. So I kicked him in the butt to get his sorry ass up, but not before taking advantage and taping that gorgeous marine ass while it was there. What a beautiful sight, I'm sure you will agree.
Now one thing I knew about Cole, long before he ever came over, was that he like so many of my friends is basically a nudist, or would be if the USMC let him show up for formations with his cock out. He didn't think anything of me taping him while he got ready in the morning, taking a shower ans shaving while we bullshitted about the wild night before. Good times. And when he was done, and still had time left before he had to go into work, he saw no reason to put on his clothes while he was talking to me, he just went in and sat on my bed and we talked some more.
That's al we do is talk...but take the time to get to know this hot young marine because you're gonna see a bunch more of him. He's 23, from a little country town in Illinois somewhere, drives a truck and loves to play football. Just got back from his second deployment a few months ago, and has about 2 months left in the USMC. I'm gonna be distraught when this one leaves...I love all my boys, but Cole and I are even tighter than most. So you know, he came back after his duty was over horny as fuck from thinking about that Lisa chick and you'll see wat happens next week.
Til then, enjoy this cornfed young marine as he puts on his uniform and stumbles off to duty!