Warhammer (26 min)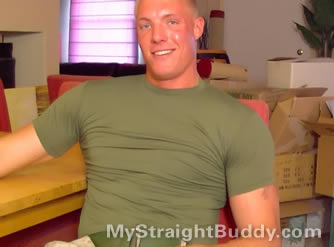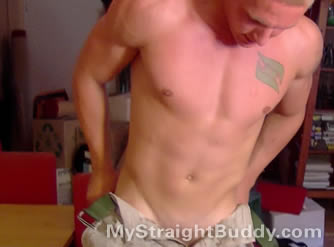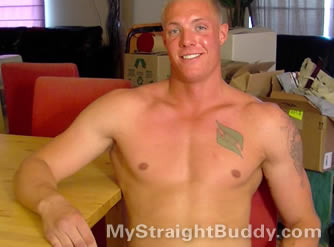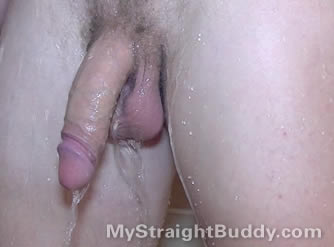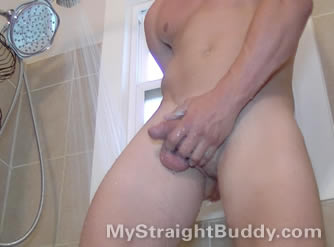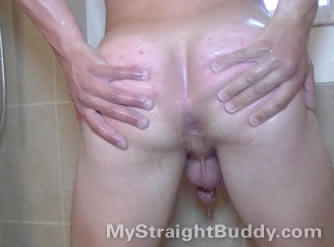 Meet my buddy Warhammer. Not his real name of course, it's what his buddies called him in Afghanistan. Knowing this--and why--I was eager to see him without clothes. A hot day seemed like the perfect opportunity: I knew he was a total exhibitionist and was dying to get in front of my camera to show off. Yes he's one of those: A guy that knows he's so hot he can't wait to show you how hot he is. And oh man...
As a special treat, he stopped by right after duty do he was still in his cammies. We started off by making bullshitting about his time in Afghanistan. I've known Warhammer for about 2 years but he just got back from country about 5 weeks ago. We talk about girls, and hanging out...and how hot it is, wich is my in to get him out of hus cammies. And there it was, that massive cock. Attached to a perfect body. Holy fuckballs. We were planning on going out that night so I suggested that he get in the shower, because I know how much you guys like to see these guys all soaped up. To my surprise he started playing with himself right away.
He is such an exhibitionist it's crazy...no shyness whatsoever. He even wanted to show off his ass! And then we went out and as usual he got some hot girl to go home with him. He always gets a hot girl to go home with him. I mean every time we go out, he never fails. And can you blame them? BTW, sorry about all that junk in the background, I was moving a bunch of stuff when he dropped by. And I have to say this camera I was using sucks balls. It just sucks, and I got a new one already, you'll start seeing the videos shot with that one very soon.